Graduate Academic Catalog 2013-2014
[ARCHIVED CATALOG]
Graduate Academic Catalog 2013-2014
---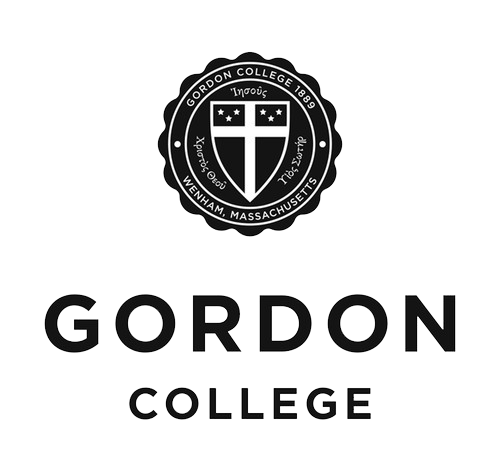 Graduate Academic Catalog
2013-2014
255 Grapevine Road, Wenham MA 01984
Graduate Education: T 978 867 4322 | F 978 867 4737
Graduate Music Education: T 978 867 4429 | F 978 867 4655
www.gordon.edu/graduate
Gordon College is in compliance with both the spirit and the letter of Title IX of the Education Amendments of 1972 and with Internal Revenue Service Procedure 75-50. This means that the College does not discriminate on the basis of race, color, sex, age, disability, veteran status or national or ethnic origin in administration of its employment policies, admissions policies, recruitment programs (for students and employees), scholarship and loan programs, athletics and other college-administered activities.
---
Gordon College supports the efforts of secondary school officials and governing bodies to have their schools achieve regional accreditation to provide reliable assurance of the quality of the educational preparation of its applicants for admission.
---
Any student who is unable, because of religious beliefs, to attend classes or to participate in any examination, study or work requirement on a particular day shall be excused from such activity and be provided with an opportunity to make it up, provided it shall not create an unreasonable burden upon the school. No fees shall be charged nor any adverse or prejudicial effects result.
---
In compliance with the Higher Education Amendments of 1986, Gordon College operates a drug abuse prevention program encompassing general dissemination of informational literature, awareness seminars and individual counseling. Assistance is available to students, staff and faculty. For more information please contact the Center for Student Development.
---
Provision for students with disabilities may be found in Appendix C .
---
Policies and regulations are under continual examination and review and may be amended from time to time. Programs or courses may occasionally be revised or discontinued by action of the responsible bodies. This catalog only presents the offerings, fees, charges, policies and requirements in effect at the time of publication. It is a guide and not the offer of a contract, and the College reserves the right to make changes should circumstances warrant in the judgment of the College. The catalog is not intended to nor does it contain all policies and regulations that relate to students.
---
Gordon College's audited financial statements for the last three years, or a fair summary thereof, are available upon request from the Office of the Vice President for Finance.
---